TOURS
CASCADA Tours
Here you can find information about past and planned CASCADA tours. If you want to take part in a tour with your CASCADA, you can contact me by e-mail, via the CASCADA forum, or via the Facebook groups.

  Info(at)PIMPmyCASCADA.de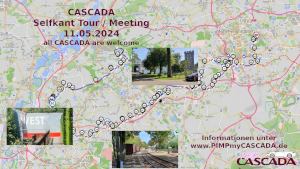 © PIMPmyCASCADA 2023 CASCADA Selfkant Tour / Meeting 2024
CASCADA Selfkant Tour / Meeting 2024
The tour goes from Mönchengladbach into the Selfkant to the westernmost point of Germany. Then to the Netherlands. Visit to the Selfkant Museum Railway If there is sufficient interest, a ride on the historic train could be organised. Dogs are allowed. Westernmost point of Germany, cross-border NL, Dinner Agri Culture Bolten Brewery Korschenbroich It would be nice if you let me know how many people you have and if you would like to have breakfast or dinner. I will update the list of participants and the schedule from time to time.
The hotel Freiraum

is located near the meeting point and was recommended at the last meeting. Here is a small selection of hotels. The first ones are near the first meeting point. I've picked out some in the bigger area. The old town of Mönchengladbach can be reached on foot from Leonardo and the first meeting point is about 15 minutes away. The second meeting point can be reached from Düsseldorf in a good 35 minutes.

The hotels are not rated by me.
I am looking forward to the participants from

Austria
Kematen an der Ybbs, Neumarkt an der Ybbs,

Belgium

Germany
Dackenheim, Haan, Kalkar, Köln, Korschenbroich, Lünen, Mainz, Mönchengladbach, Neuss, Nordkirchen, Nümbrecht, Stolberg, Viersen, ...

Netherlands

United Kingdom
Highlights
Date
Saturday 11th may 2024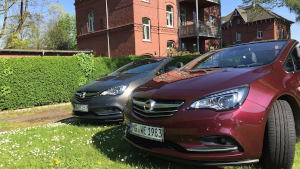 Joint dinner for participants with overnight stay
Friday 10th may 2024, 6:30 p.m. Alter Schlachthof

D 41238 Mönchengladbach An der Eickesmühle 13
Breakfast and meeting place
11th may 2024 from 9:00 a.m. Breakfast at the Cafe del Sol

D 41199 Mönchengladbach Reststrauch 211 Departure approx. 10:00 a.m.
Please let me know for the reservation how many people will attend the buffet
Breakfast buffet (13.90 euros per person)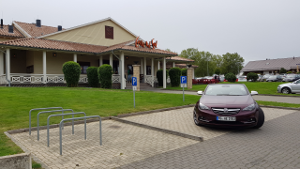 Foto Shooting Buscher Bahn
Selfkant Museum Railway
approx. 11:30 a.m. Selfkant Museum Railway If there is sufficient interest, a ride on the historic train could be organised Dogs are allowed Trip with the special train, departure/arrival Schierwaldenrath station Photo stops as desired Guided tour of the carriage hall with its unique collection of historic rail vehicles The price will be divided among all participants and charged in advance Here the prices for a possible special train Special train with historic steam locomotive for up to 100 people
995 Euro
Special train with historic diesel locomotive for up to 100 people
695 Euro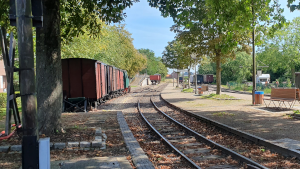 Westernmost point of Germany
Westernmost point of Germany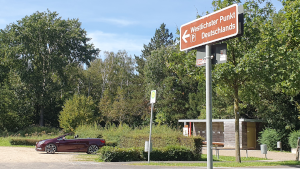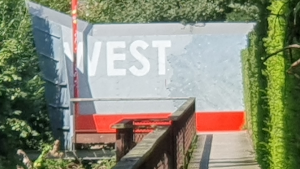 Lunch at the Koffiehuis & Brasserie het ijzerenbos

Departure approx. 1:30 p.m. NL 6114 RN Susteren Heerenstraat 3a
Please let me know for the reservation how many people will attend the lunch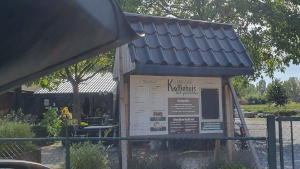 Castle Daelenbroeck

Departure approx. p.m. NL 6075 EZ Herkenbosch / Roermond Kasteellaan 2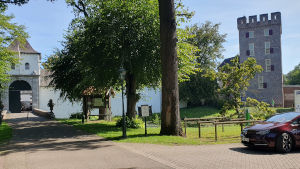 Other possible highlights that could still be included
Brasserie de Boshuit, the gateway to De Meinweg National Park Cafe 57 Rath-Anhoven Schriefersmühle
Closing / Dinner
Agri Culture Bolten Brewery Korschenbroich

Please let me know for the reservation how many people will attend the dinner
Approx. 8:00 p.m. D 41352 Korschenbroich Rheydter Straße 145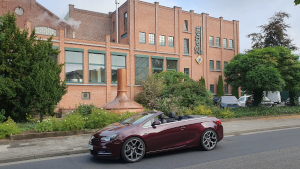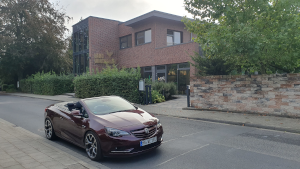 Map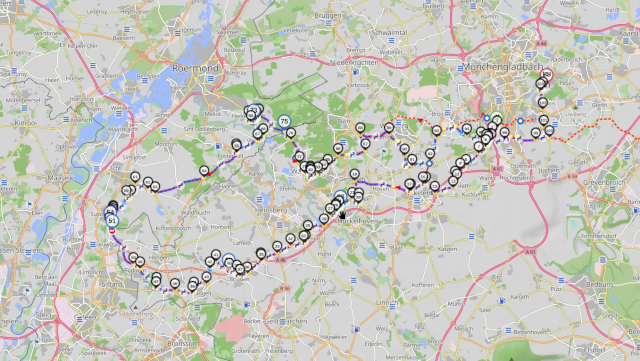 Selfkant Tour 2024
136 km 3 h 30 min
Participants
P = number of persons A10 = dinner 10th may F = breakfast 11th may M = lunch 11th may A11 = closing / dinner 11th may SB = Ride with the Selfkant Museum Railway
P
A10
F
M
A11
SB
53
6
16
14
18
18
1
Elke & Werner O.
1
2
2
2
2
2
2
Dagmar & Ansgar B.
2
2
---
2
2
2
3
Anita & Gerald G.
2
2
2
?
2
2
4
Elke & Dieter & Monty
2
---
2
2
---
?
5
Werner K.
1
?
?
?
?
?
6
Andrea & Norbert H.
2
---
2
2
?
2
7
Heike & Heinz W.
2
---
---
---
2
2
8
Sandra K. & Mathias
2
?
?
?
?
?
9
Beate & Jörg S. & two dogs
2
?
?
?
?
?
10
Susanne T. & Michael N.-T.
2
?
?
?
?
?
11
Joachim K.
2
?
?
?
?
?
12
Tanja or Lisa & Frank K.
2
---
2
---
2
2
13
Brigitte P. & ?
2
?
?
?
?
?
14
Anja J. & ?
2
?
?
?
?
?
15
Micha D.
2
?
?
?
?
?
16
Charles B.
2
?
?
?
?
?
17
Simone Y.-W.
2
?
?
?
?
?
18
Heidi & Dieter K.
2
?
?
?
?
?
19
Tanja & Jürgen L.
2
?
?
?
?
?
20
Dagmar & Gero T.
2
---
2
2
2
2
21
Andrea & Axel v.d.K.
2
?
?
?
?
?
22
Andy J.
2
?
?
?
?
?
23
Birgitt & Guido L.
2
---
---
2
2
---
24
Albert v.D.
2
?
?
?
?
?
25
Barbara & Andreas K.
2
?
?
?
?
?
26
Sabine & Rene G.
2
---
2
2
2
2
27
Gabriele & Achim K.
2
---
2
---
2
2
Bookmarked
I
Gabi & Uwe E.
II
Marc S.
III
Reno T.
IV
Ralf R.
V
Ralf R.
VI
Menno v.O.
VII
Michael F.
VIII
Ella
IX
Hanna B.
X
Frank O.
XI
Jürgen B.
XII
Sabine J.
XIII
Sigrid Z.
XIV
Tobi V.
XV
Antonia & Ronny D.
2
© PIMPmyCASCADA last update 2023-09-24